Short Guide
After registering and logging in, the Main menu displays the most important aspects of the country: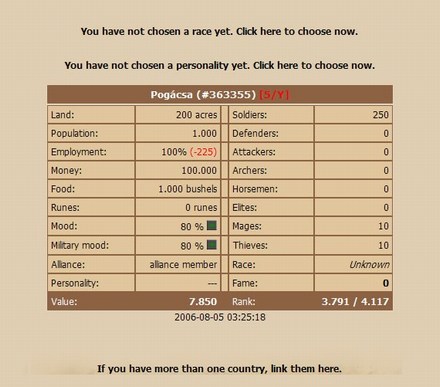 This table shows the current status of your country. You can read more about these data in the
Main menu help
.
What you do next, is up to you:
Finance help
), or: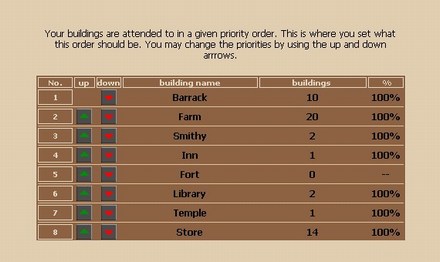 in what order your buildings should work. (See
Priority help
).
To help defend your country, or gain new lands, you can create or join an alliance, and play on the same side with others: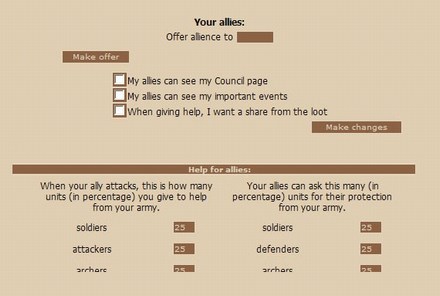 (see
Alliance help
). Finding allies is not very difficult, you can use the
Diplomacy
menu for finding suitable allies (see
Diplomacy help
).
When attacking someone, you can choose different methods: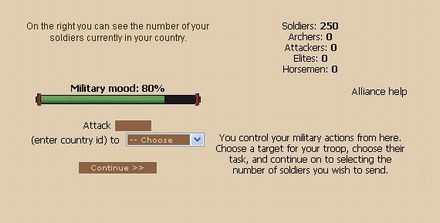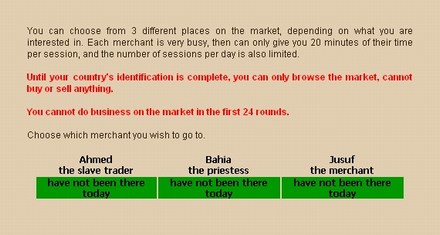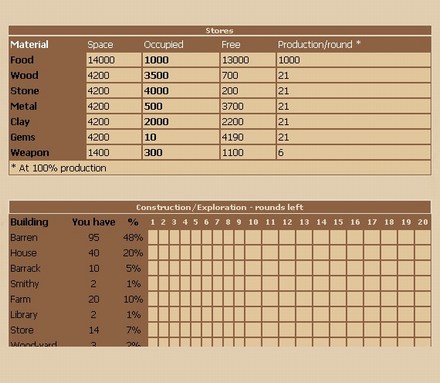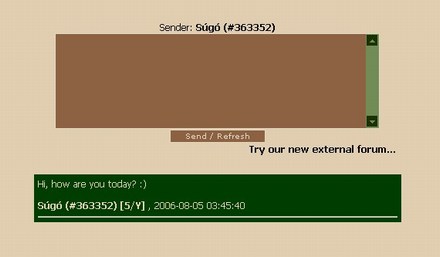 Back